Volledige toegang per maand
Alle sprints, workshops, tips en draaiboeken die je als facilitator nodig hebt.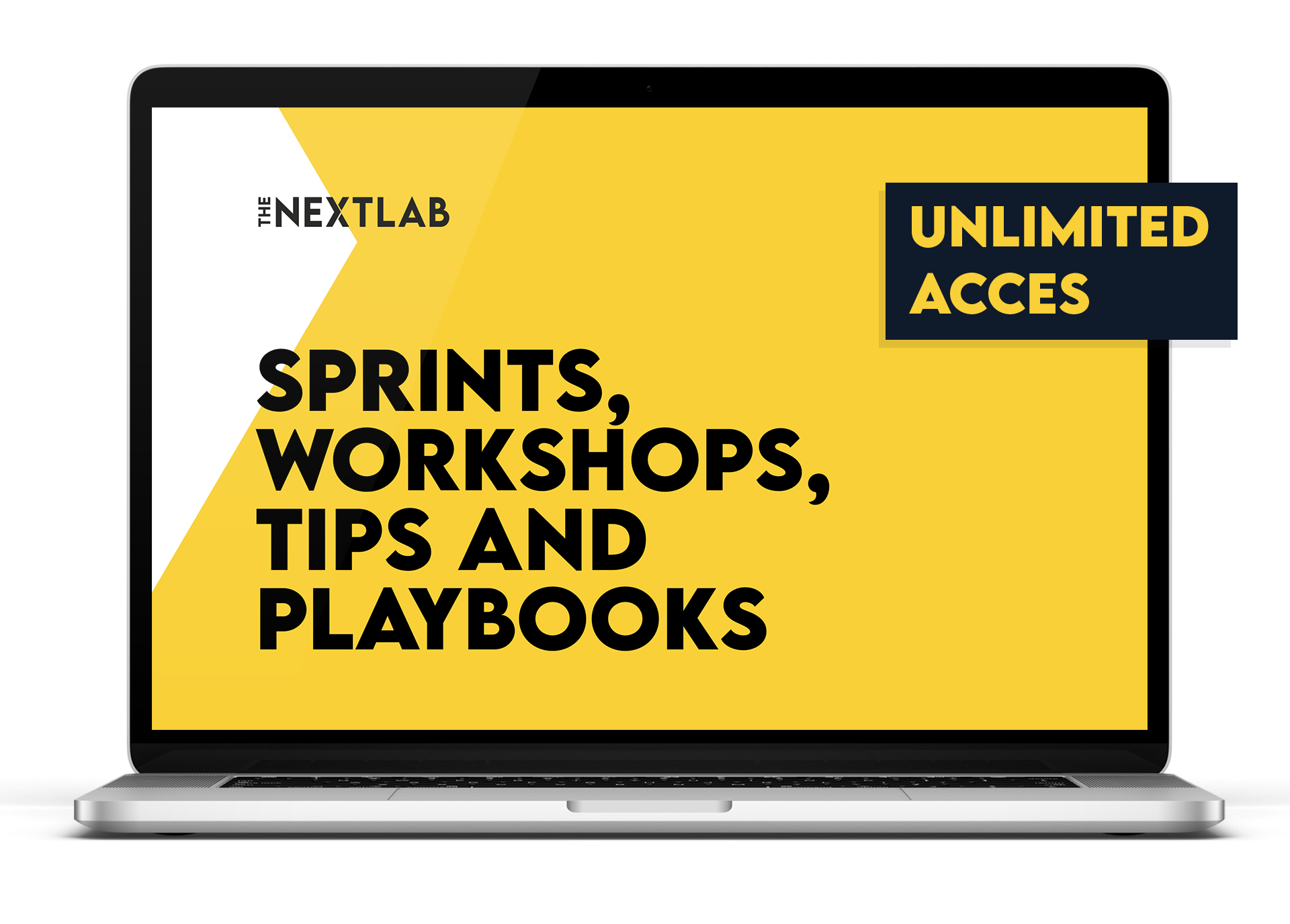 Boost je carrière
Faciliteren is een echte moderne skill. Leer deze vaardigheid om je carrière of je eigen bedrijf vooruit te helpen.
Leer van de besten
Onze facilitators behoren tot de allerbesten op hun vakgebied. Samen hebben ze meer dan 1.000 sprints en workshops gegeven.
Gegarandeerd succes
Via onze Online Academy leer je hoe je echte waarde kunt creëren en direct kunt toepassen in een digitale wereld. Vrijwel alles bij de hand om gestructureerd toepasbare innovatie te realiseren.
Uniek
Interactieve eBooks, digitale spiekbriefjes, kant-en-klare scripts en toffe instructievideo's voor elke workshop of sprint.
Wij staan voor je klaar
Wij helpen u graag uw ideale werkplaats vorm te geven. Bel ons gewoon en we helpen je meteen verder. Bel ons op: 06 81 86 26 32.
Vast bedrag per maand
Voor slechts €49,95 per maand heb je volldig toegang tot al het lesmateriaal. En bovendien kun je eenvoudig maandelijks opzeggen.
Volledige toegang per maand
Voor een maandelijks bedrag van slechts €49,95 heb je volledige toegang tot de Online Academy. Handboeken voor alle workshops die je ooit zou willen geven!
\Learnworlds\Codeneurons\Pages\ZoneRenderers\CourseCards